THE MAGIC OF 3D FURNITURE CONFIGURATOR AND SHOWROOM

With our 3D technology, we show very realistically what a product can look like in a scene – even though the room, the furniture, the products don't even exist in this way yet.
With our 3D furniture configurator we show very realistically how the piece of furniture looks
can look like this – even though the room, the furniture, the products are in this way
don't even exist yet.
The flexibility of the configurator allows entire rooms to be individually customized
is advantageous for color combinations and color contrasts.
In the XXL Lutz showroom berater.moebelix.at for example, it quickly becomes apparent that
that colors and shapes of furniture play a special role. Through different
Wall and floor colors and combinations change the effect of furniture.
The combination of furniture configurator and showroom is therefore optimal.
3D images make it possible to cheat current reality and the future
to shape it the way we would like it – which always works very well with our models
we find. At Naturnah-Möbel naturnah-moebel.de we offer high-quality, handmade furniture
Represent pieces of furniture as realistically as possible, even though they did not (yet) exist in this form.
Colors, shapes and special features can be incorporated individually
the end customer the opportunity to make wishes visible and to express themselves
to take picture.
Fill rooms with furniture and accessories from an unfurnished one
Changing rooms to residential properties. This visual possibility is
With our technology there is no longer a problem and you can have unique options
Make full use of every centimeter – everything is very realistic
is constructed. At Pabio pabio.com/ you can use our technology
Entire apartments can be filled with virtual furniture to create one
Get a real-time impression of what is possible.
always have to be virtual,
Our technology can also be used for prints such as flyers, catalogs and trade fair materials. Even today, drop-in material works very well to attract new customers.
At Indesfuggerhaus we incorporated products into rooms without the room or living situation even existing. There are no limits to your imagination when it comes to inventing the optimal option for marketing, prints and customers.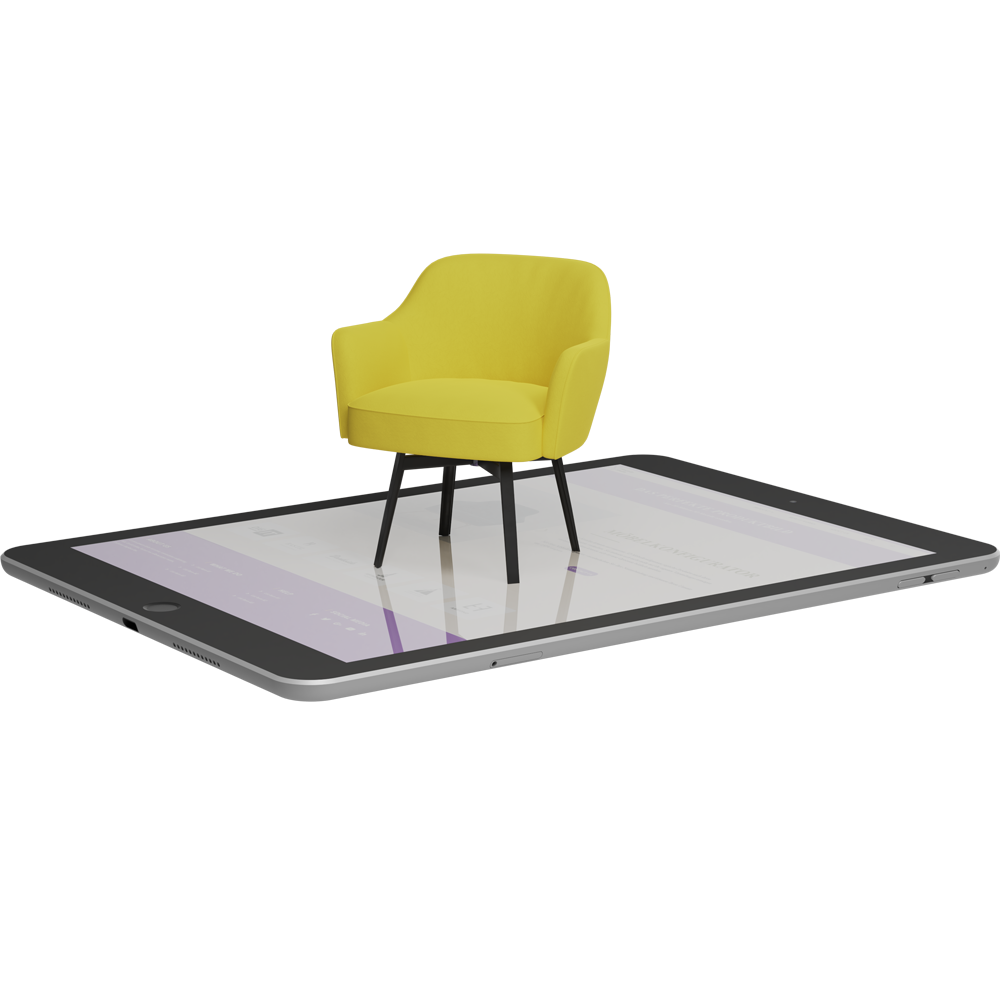 Mockup Studio was founded and funded in Darmstadt, Germany in 2014 from the European Space Agency (ESA) incubator. We are a young team of computer engineers, 3D artists & creative minds who make the latest 3D technology available to everyone.
© 2023 mockup studio – all rights reserved